at Seven Stars Alpaca Ranch


Bambi is the suri that at eight-months-old was the first alpaca to grab my heart. She is a suri with a luxurious fiber the color of creamed coffee.

Spice has lovely pencil lock fiber which is a rich carmel color and a favorite for spinners. She is a darling and loves her bath on one of our hot Idaho summer days.

Lady Godiva, a beautiful suri has a medium brown color that is shared with her two offspring.

Bristol of Sage Bluff Alpacas is huacaya. She has a darling bay black off spring. Her fiber is soft and easily, worn next to your skin.

Lacy has two beautiful off spring. They are a light/medium fawn. Their fleece have brought us many ribbons.

OUR THOUGHTS ON THE TAX BREAKS

We do not feel anyone should purchase any kind of an animal for a tax write-off. Write-offs should just be another advantage for owning these beautiful animals. We call it responsible ownership.

Yes, there can be a substantial tax break for Alpaca farms/ranches and you will want to speak to your accountant before venturing into the Alpaca business. The Alpaca Owners Association website has a great document on the tax benefits and can be purchased for a reasonable sum. This is an agriculture business and people will talk about the cost of alpacas and how you might sell one for thousands upon thousands of dollars. The overly inflated cost for Alpacas was destined for a correction.

We believe that now is the time to get into the Alpaca business, breeding for the best possible health and fiber of the animals. Prices are not inflated and the Alpaca has not changed its adorable looks or interesting demeanor.
<< Back To Top

Laure of Glenmore and Sialia Raven are our livestock guard llamas. They are always on watch, taking their job seriously. We have a large coyote population surrounding the ranch and have taken special care with fencing, dogs, and the llamas to see to the safety of our animals.
<< Back To Top

NO LONGER HAVE CATTLE BUT GLAD TO HAVE HAD THE EXPERIENCE
<< Back To Top

| | | | |
| --- | --- | --- | --- |
| | | | These guys are the comic relief team for the ranch and are lovingly called the Three Billy Goat Gruff. They are Pygora wethers and are being raised for their fiber and fun. |
<< Back To Top

Some of our horses enjoying a spring day.

Big Red, Yukon, and Rio in pasture 1 looking out our front door.
<< Back To Top

All you dog lovers out there know how special they can be in our lives. I have my once in a lifetime dog Einstein who actually lives up to his name. He is a Rottweiler/lab/pit bull mix and takes his job of looking after me seriously. He goes everywhere that I can take him and has flown many miles.

Suka, meaning fast in Alaskan native language is our herding dog.

Star is a Kuvasz and is very protective of her owners and the ranch animals. She has a job to do and does it well.

| | | |
| --- | --- | --- |
| | | Einstein and Angel playing in the field. |
<< Back To Top

Andy walking down the driveway with the troops.

These seven little kittens (now all grown) are a riot and keep the mouse population down. They all come to you for a scratch or belly rub when you walk into the barn.
<< Back To Top

My Man struttin' his stuff.

Chickens getting a break from being in brooding pen. This is Madonna, a Sussex hen that had four little peeps. We raise these birds for their eggs which we enjoy. They are far to expensive to be used as meat birds but do serve that purpose. They are generally very friendly.
<< Back To Top

Mini Donkey foal just hours old, born at 9 Am on August 14,2017


Moxie is a great mom, really looks after the little guy.

Sonia and the new Black Jack getting a rub down. We imprinted this little guy and while doing so he fell asleep.


Andy thought this little guy was going to crawl into his lap. Cuteness overload!

These Hilarious Jennies are pregnant and are due 2017 summer. So Exciting!!! So Much Fun!!!

Misty - White Spotted Donkey


Moxie - Brown 
<< Back To Top

These guys have plenty of room to roam on the ranch and will grab your heart as they have ours. Cute Factor, Overload!!!

Little Cloud - Palomino Paint


Little Dreamer - Paint

Little Blue - Blue Roan

Meet and Greet!!
<< Back To Top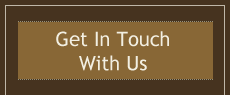 Please contact us using the form below or call 208.755.4925 to schedule an appointment.